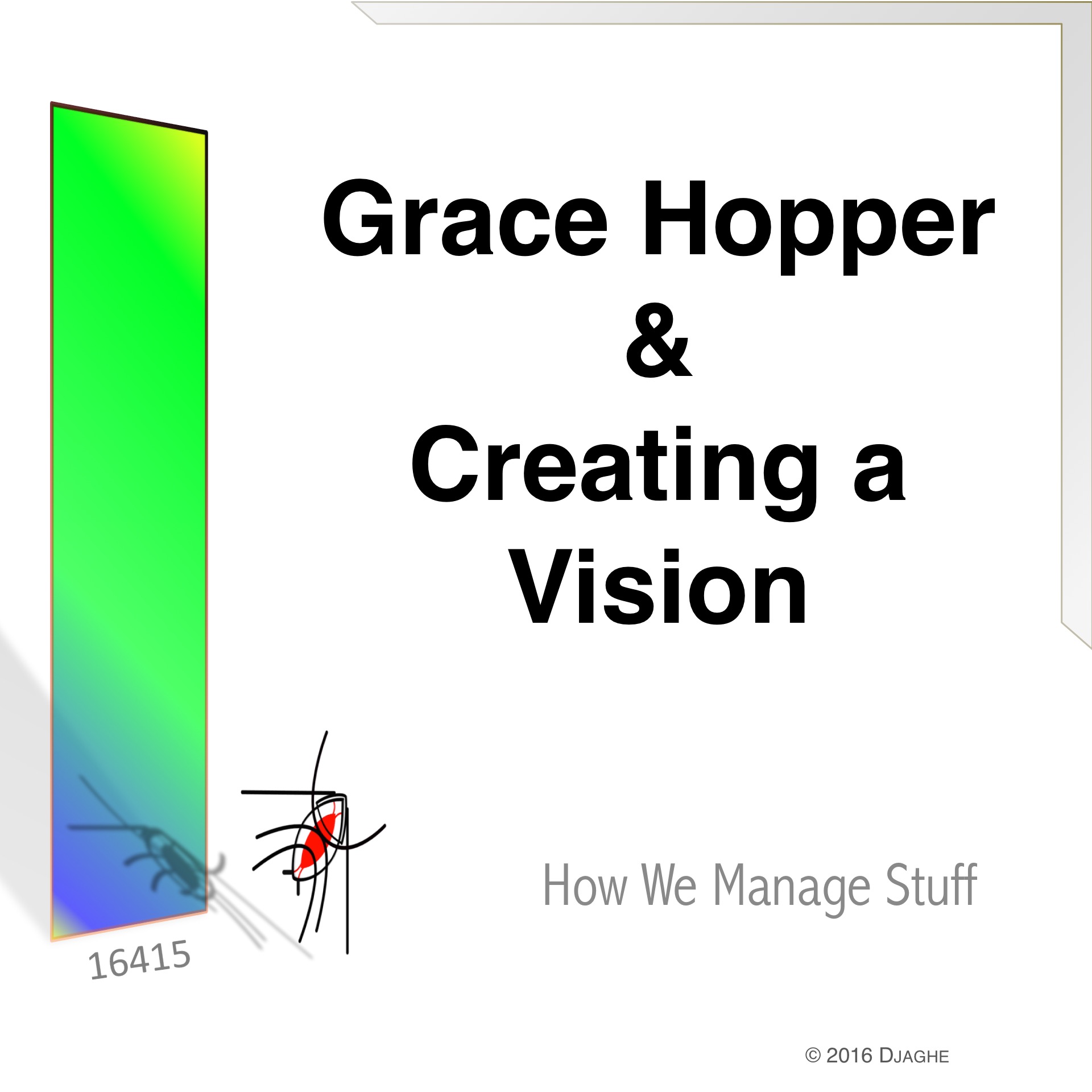 Visions don't always work as we like.
The Grace Hopper Celebration of Women in Computing is the largest regular tech conference for Women in the World.
Our 8-year-old entrepreneur has visions of attending and showing
her new startup to a receptive world. We also discuss the challenges of building a good vision, one that guides your organization and actually makes sense.
[16415]
Podcast: Play in new window | Download
Subscribe: Apple Podcasts | Android | RSS