How We Manage Stuff is an episodic audio drama that is set in the world of technology, organizations, and human decisions. It has goals that are both pedagogical and aesthetic. As a teaching device, it is intended to observe decisions that are rarely seen in public and understand the forces that shape those decisions. Aesthetically, it is trying to understand the beauty, sometime perverted, that is expressed in a world defined by capital, discipline, analysis, and abstraction.
Our submitted episode comes from the middle of our story line about the struggles of Big Tech in Washington. It follows the leaders of a giant tech firm, Talking & Shopping, who are being guided by a local consulting firm, which happens to share the same name as our theatre "How We Manage Stuff."
At this point in the series, we have a lot of history. The CEO, Abby Alton, has demonstrated that she is impatient with the political process. She understands what needs to be done. She just wants it done her way.
Her CTO, Ed Kowalski, is proving that he is a little too enamored with the technological theories of our days and does not see their full implications.
Our staff? We'd like to say the staff of HWMS is guiding these hapless leaders to a brighter future. In fact, in honest fact, our employees are discovering that the waters of Washington are deep and that they may ultimately overwhelm their efforts.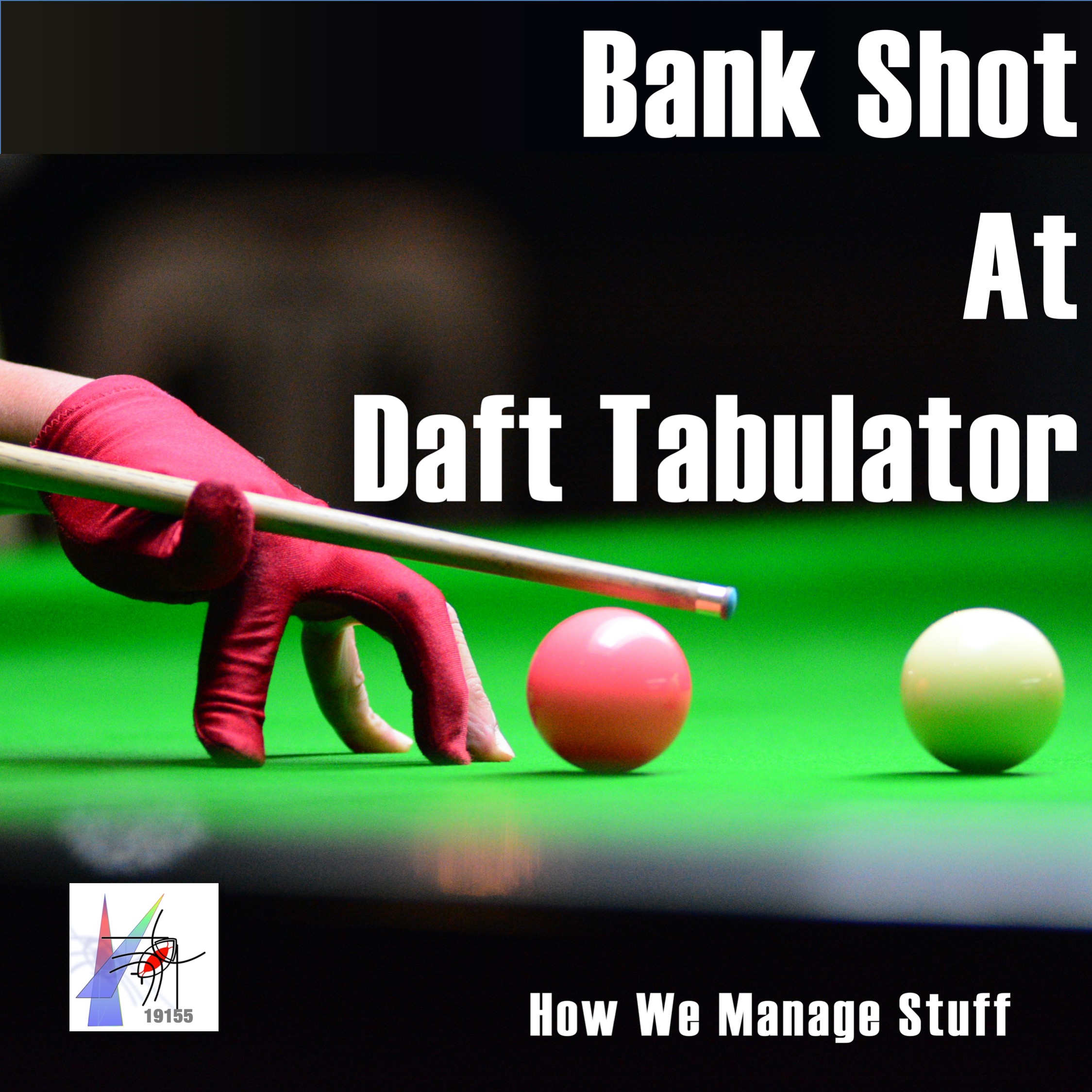 Set the ball in motion, it bounces off the cushion, hits another, falls into the pocket, just as you'd expect.
Except it doesn't
The leadership of Talking and Shopping is frustrated with Washington and Washington is tired of them.  There are problems on the horizon, balls on the table, and little strategy for how to bring the game to an end.  
And we choose a pool table in a bar to discuss what we might do.  
The twelfth episode of the Audio Drama "What Big Tech Doesn't Know."  Special Guest Christian Conn (recently seen at Studio Theatre, DC) as Gar Simons, the advisor with only one word of advice: "Get Out Now!"  
Cast:
Christian Conn, NY, NY – Gar Simons, billiard player & business guy
Sahara Ale, Arlington, TX – Yasmin, Attorney-Advisor
Margaux Amie, Los Angeles, CA –  Evelyne, Operations Manager of HWMS
Debbon Ayer,  Los Angeles, CA – Abby Alton, CEO of T & S
Geoffrey Grier, San Francisco, CA –  Vinny of HWMS; 
Kit Kuksenok, Berlin, Ger – Ed Kowalski, CTO of Talking & Shopping
Jake Minevich, NY, NY – Chad Dockerly of Technica Publica
Skippy, Pocatello, ID – Himself
[19155]
To provide some background to the series, We also provide the introductory episode to "What Big Tech Doesn't Know".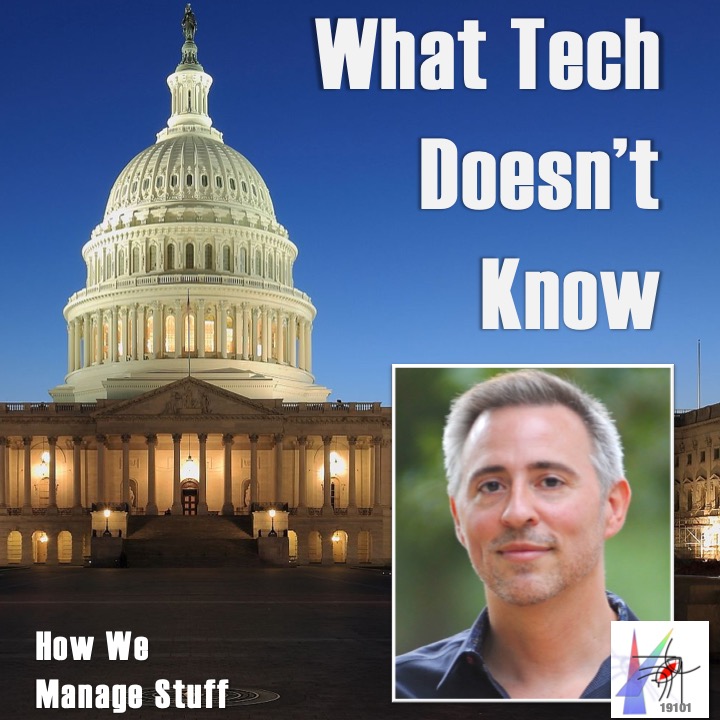 They don't talk.
They don't write.
They don't really like dealing with each other.
Yet, they need each other, need each other in a fundamental, all consuming way.
We're talking about Tech and Government, in case there was any question.
And do you know how we know, how we know this?
Because this is one of the things we do at How We Manage Stuff. We have a small policy office on the unfashionable side of Capitol Hill that is led by Sulley, our Policy and PR Director. From this vantage, Sulley and his staff help Tech leaders understand why they need government and Washington policy-makers appreciate that tech is not quite as frightening as they thought.
So we've got a new client – a hapless Tech Giant called T&S – and we're about to start a new story. It features Debbon Ayer as the CEO Abby Alton, Kit Kuksenok as the CTO genius Ed Kowalski, Margaux Amie as Senator Christine Stassen, and Geoffrey Grier as government administrator Morris Fitz.
But before we start this narrative, the head of our Washington Office, Sulley, walks down the median of Pennsylvania Avenue to explain what is about to happen.
Cast:
Josh LaForce, last spotted in South China Sea – Sulley HWMS Washington Director
Jake Minevich, NY, NY – Fan in a car , Tour Guide, Cop
Sarah Corbyn Woolf, NY. NY – Bicyclist
[19101]