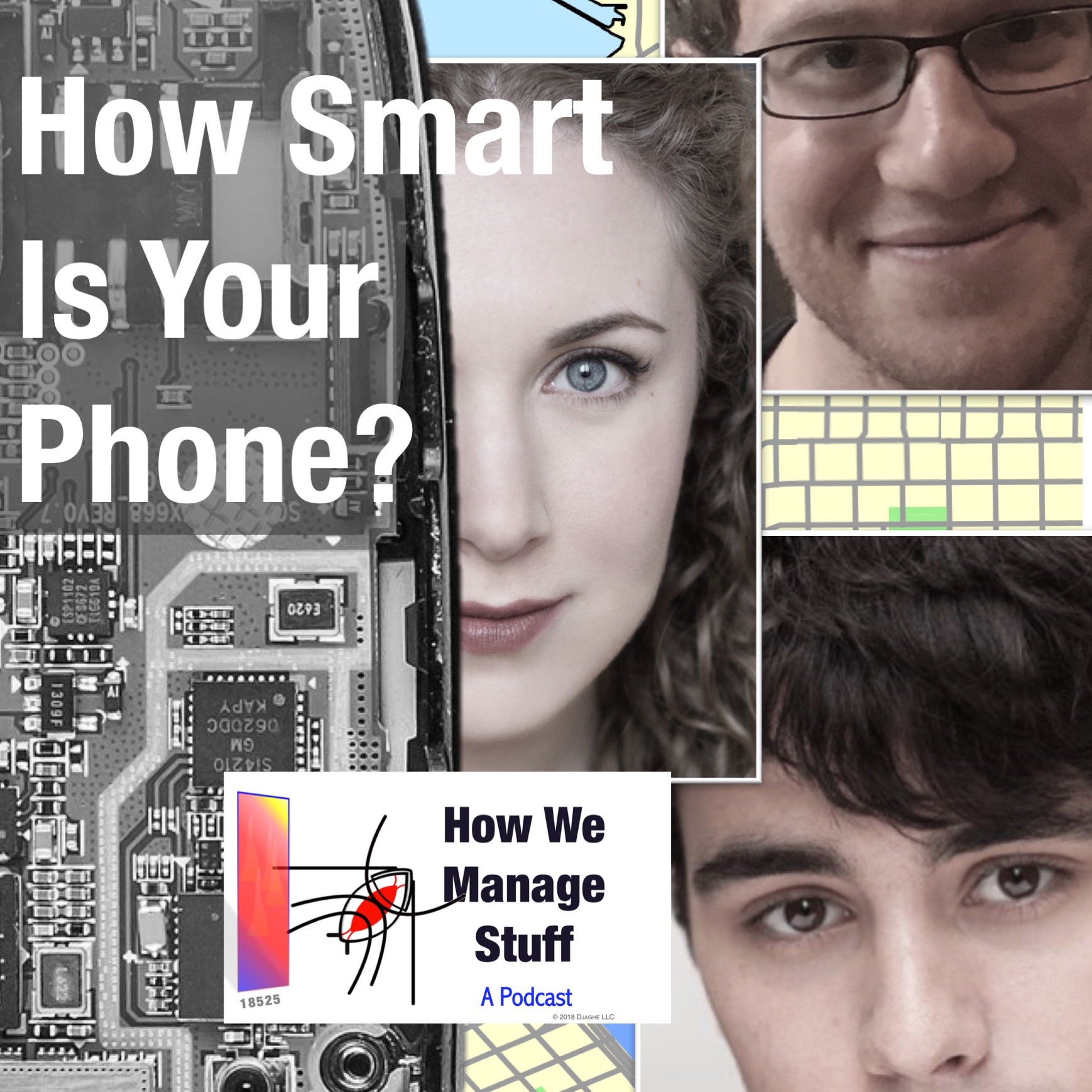 It's not a question of smarts. It's a question of how it got that way. A lot of the smart apps are fairly straight forward – classic computing ideas repackaged in a clever case. You start taking the p hone apart and you a lot of ideas that aren't that clever experience t for the effort that it took to get them into that little case.
So we ask the question "How?" And of course, Anna has her ideas. Maybe she's right. Maybe she's not. But someone had to decide why the map app was important and why it was smart.
Anna and her crew take apart the smartphone as part of her series on Artificial Intelligence.
Cast:
Rohit from IT – Noah Masur
Zack the Database Guy – Jake Minevich
Anna the Intern – Sarah Corbyn Woolf
[18525]
Podcast: Play in new window | Download
Subscribe: Apple Podcasts | Android | RSS