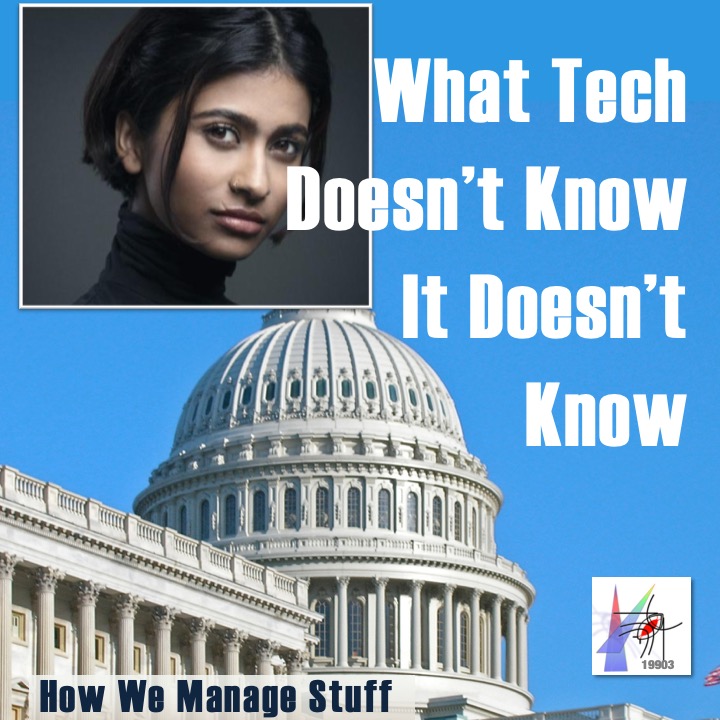 It's hubris, of course, but it is more than that.
Self-will plays a role. As does ambition. Plus the complete inability to understand why the rest of the world doesn't want what you want.
The Tech Giants (and many of the small techies as well) have poor relationships with government institutions and, increasingly, the public at large.
We have a new series in the works, one that tries to understand the human mistakes that have gotten Big Tech to this point.
Our Washington Office has taken a new client, an online retailed called TheGeneralStore, and is working to get the company a more favorable regulatory environment and a better public image.
Jasmine, one of the staff members in our office, explains.
Cast:
Jasmine the Attorney-Advisor Sahara Ale
[19903]
Podcast: Play in new window | Download
Subscribe: Apple Podcasts | Android | RSS