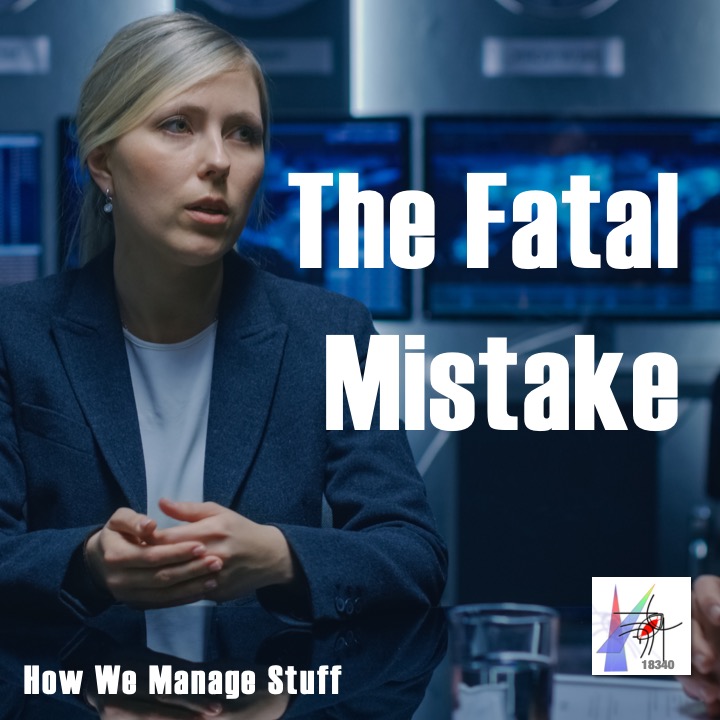 When do they make the mistake?
When do they make a decision that limits – radically limits – options?
Our consulting team is working on a project that is only stumbling forward in the best of light. So what has happened, we ask. Has someone made a mistake?
Has our team done something wrong? Has the client chosen the wrong strategy? Have the managers failed to support the work? Any one of these might constitute the "Fatal Mistake."
Seventh episode in a series on the ins and outs of tech consulting.
Cast:
Evelyn, The Business Manager – Margaux Amie
Kit, Director of Consulting – Kit Kuksenok
Florian, owner of BKL – Josh LaForce
Rohit from IT – Noah Masur
Vinny, the CTO – Geoffrey Grier
Victor, from BKL – Jake Minevich
Sonja, manager of BKL – Debbon Ayer
Anna the Intern – Sarah Corbyn Woolf
[18340]
Podcast: Play in new window | Download
Subscribe: Apple Podcasts | Android | RSS