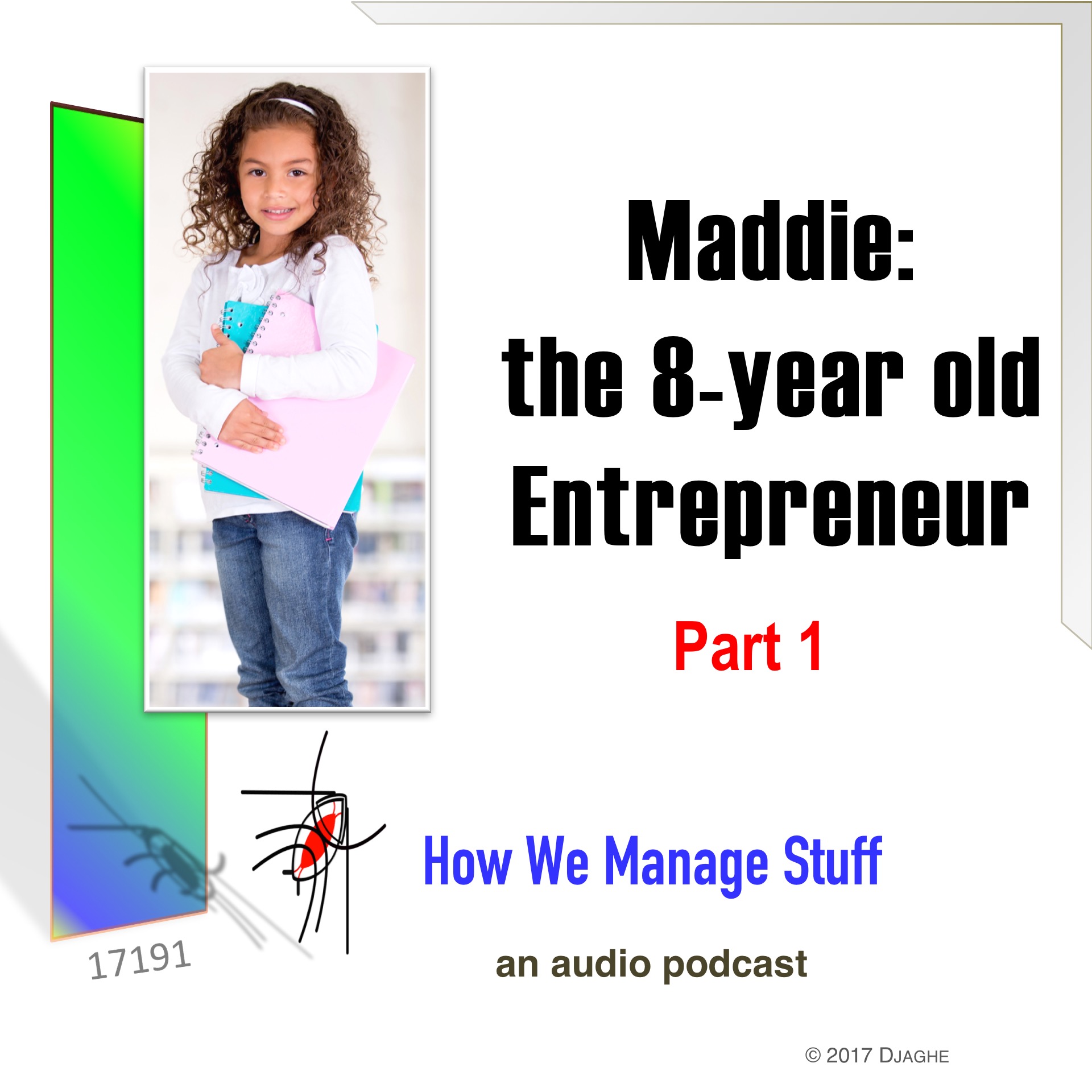 When you are trying to explain the subtleties of organizational politics or the nature of corporate governance, or the difficulty of making strategic decisions, nothing is more useful than an 8-year old entrepreneur.
Little did we know that she would become so central to podcast but she was the product of a need, a talented actor and a moment of inspiration.
Maddie was an afterthought, a character invented to fill an episode but quickly she became the way of exploring the mind of young CEOs. She had no fear. She did things because she could.She had a hard time shaking a minor grudge and yet would be distracted by a puppy. Underneath all of that was a leader who was trying to find her way.
In this episode, we have assembled and re-editted some of the first stories, so that you can appreciate how she thinks and how we all become leaders.
[17191]
Cast:
Maddie: Zoe Anastasiou
Penelope Othmar, Principal: Debbon Ayer
Vinny the CTO: Geoffrey Grier
Evelyne the Business Manager: Margaux Amie
Airport Official: Josh LaForce
Podcast: Play in new window | Download
Subscribe: Apple Podcasts | Android | RSS