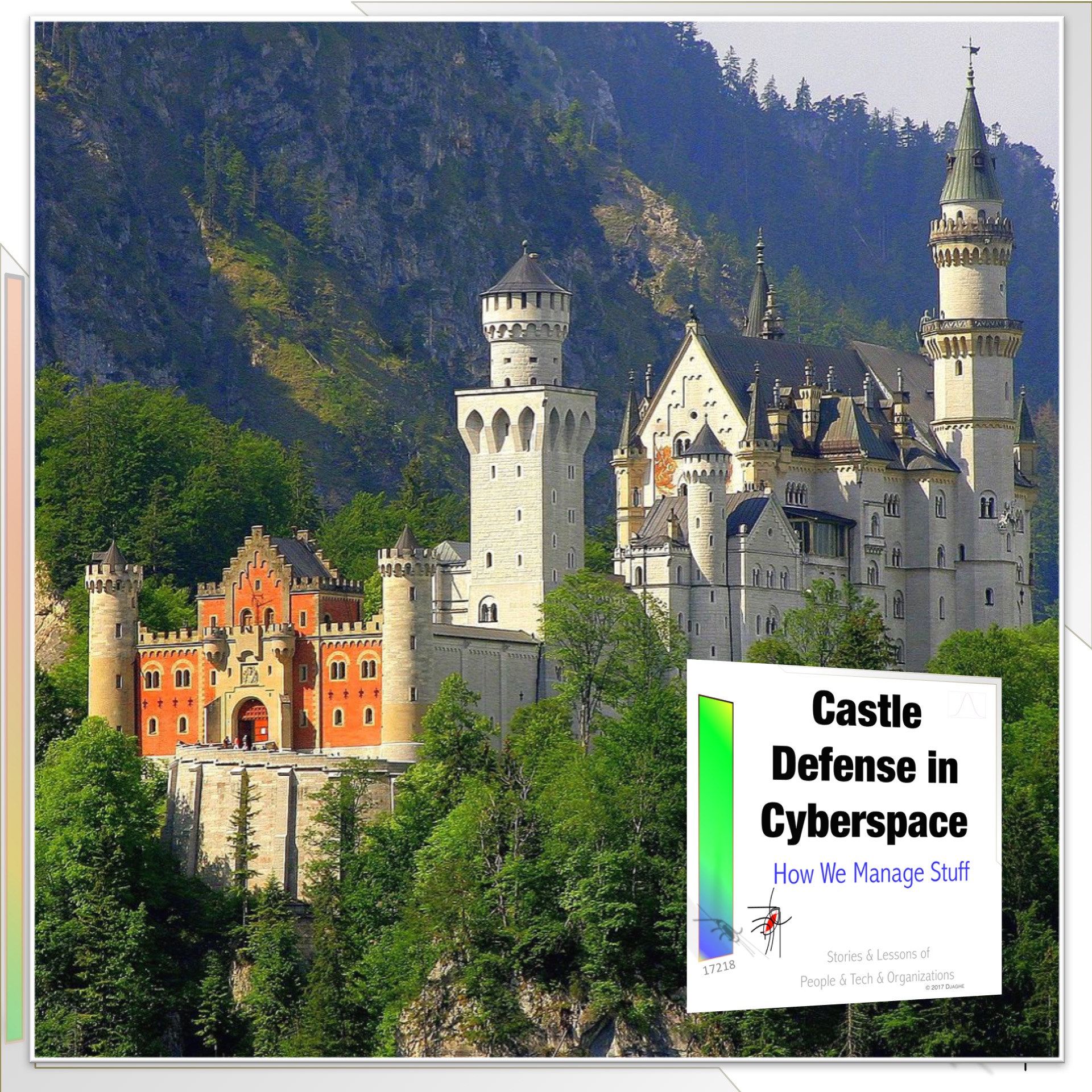 We think about the future in terms of the past. Star Wars, after all, takes place a long, long time ago in a galaxy far, far away. When we think about cyberdefense, we find that we are still think in terms of the static defense of physical infrastructure. We try to defend mobile data with references to earth and stone works from the 8th century.
Our Intern, Anna, attempts to explain the basic model of cyber

defense as a metaphor of castle defense.  Her description, though completely accurate in argument, has a few errors of fact, errors which should make us rethink how we use metaphor to describe cyberspace.
[17218]
Cast:
Anna The Intern: Sarah Corbyn Woolf
Evelyn the Business Manager: Margaux Amie
Sullivan from Policy: Josh LaForce
Podcast: Play in new window | Download
Subscribe: Apple Podcasts | Android | RSS