>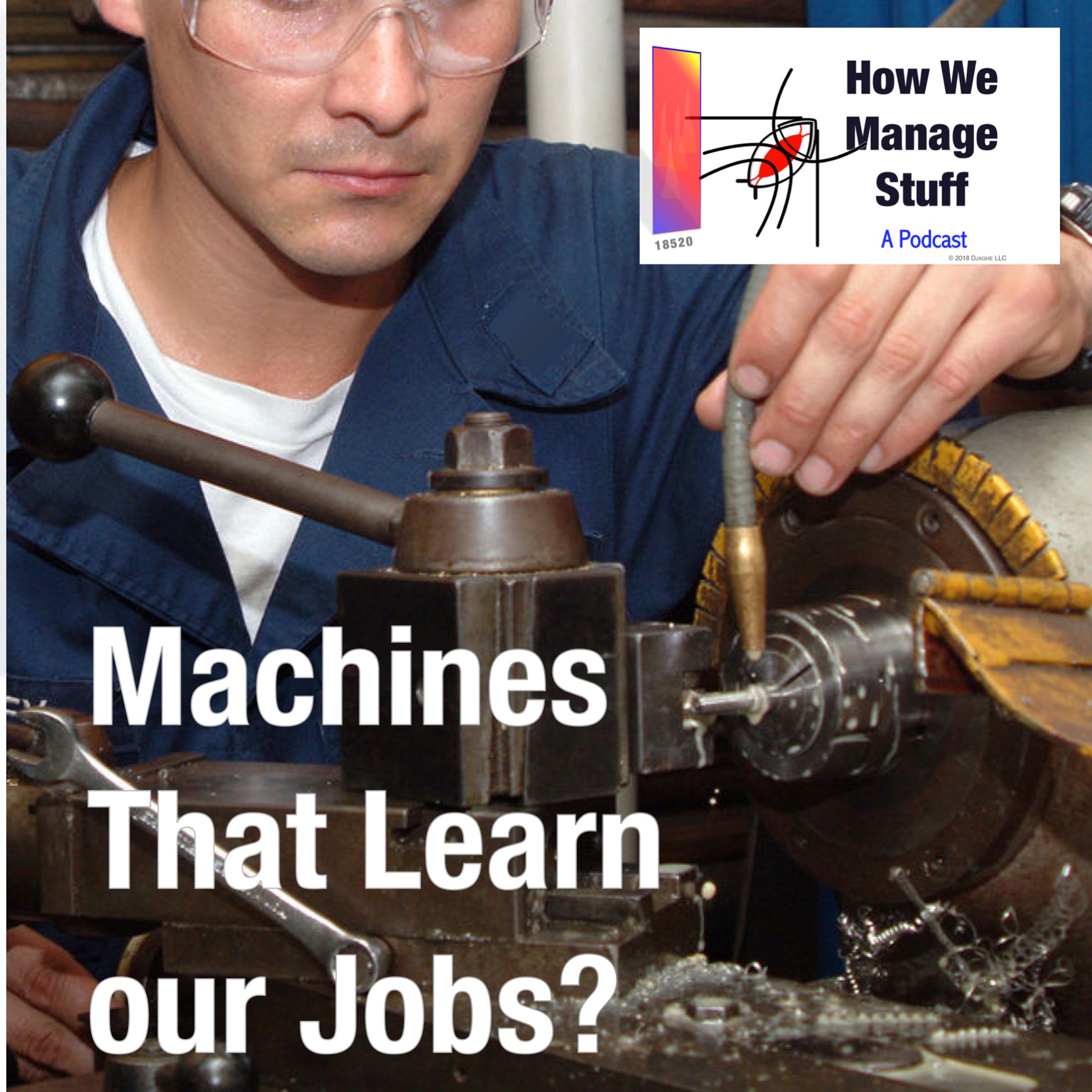 A metal lathe. A 40 year old clasp. A playlist of unfortunate songs. Most unfortunate. A suspicious relationship between Henry Ford and Thomas Alva Edison. All of these point to questions about what we know about our jobs and know that knowledge can be captured by machines. Deep learning. Big Data.
Capturing what we know. A new thing, right? Is it only the new generation, the millennial who squint into the future with the gloaming dread that there will be nothing for them in the future? Nothing at all?
The answer is "Not quite." Those with the greatest fear of automation and smart machines are those at the end end of their careers, not at the start. Those that realize that their skills will not survive them. Furthermore, one quality of work makes it possible to capture knowledge, the fact that we tend to do jobs in sequence, that we have a set of steps that we follow to get things done.
To protect yourself, do you need to be good at things that are done out of order? That wander from task to task? So we ask in our story about captured knowledge.
Cast:
Bix the Master Scrum Master – Ron Bianchi
Molly the Podcast Consultant – Caraid O'Brien
Anna the Intern – Sarah Corbyn Woolf
[18520]
Podcast: Play in new window | Download
Subscribe: Apple Podcasts | Android | RSS