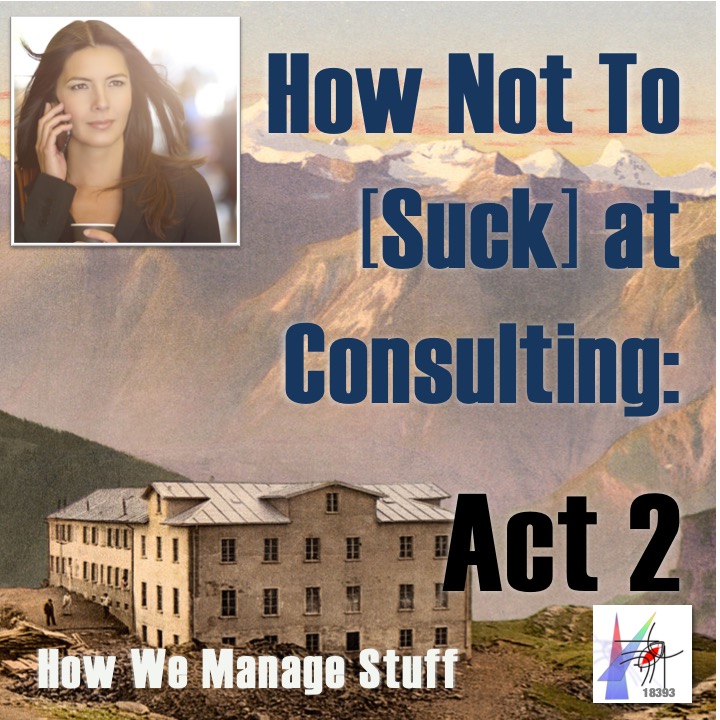 Can things be going well when you have to schedule a meeting with your attorney and her baby?
The team is gathering data, observing the client, makings and learning that there are a lot of things that it doesn't know.
For example, who are the important people that need to be include?
Why is the CEO still in Switzerland?
And why is Henry Kissinger on the audio drama?
The second act of our story on technology consulting.
Cast:
Kit, Director of Consulting – Kit Kuksenok
Evelyn, the Business Manager – Margaux Amie

 

Anna the Intern – Sarah Corbyn Woolf
Rohit –  Noah Masur
Aravinda, the attorney – Sahara Ale
Florian Bohne  – Josh LaForce
Peter, Jurgen, Henry Kissinger – Ron Bianchi
Sonja Pfeiffer, Ida – Debbon Ayer
Vinny – Geoffrey Grier
Max  –

Jake Minevich
[18393]
Podcast: Play in new window | Download
Subscribe: Apple Podcasts | Android | RSS