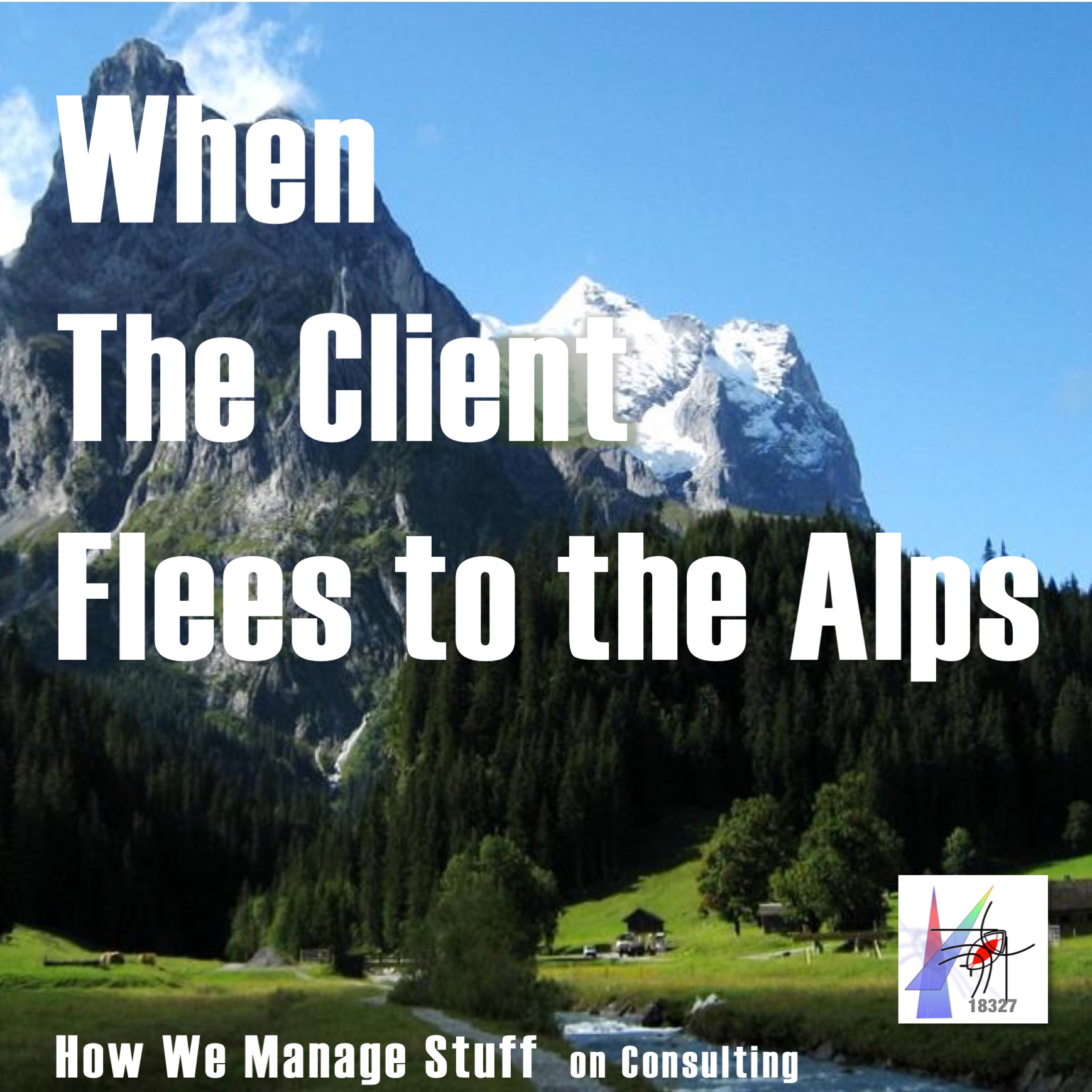 You don't, and that"s the point.  
We have a company. We have a consulting team. And we believe we have a client, though it would seem that the client is not sure that he would have us. Days after the HWMS team arrived at BKL, it's owner decided to go hiking in the Swiss Alps. It could be the confidence of a secure leader. It could be a brilliant strategy to get a new perspective on the business. It could also be a poor choice by a misguided manager. We take a moment to get the owner's point of view as he walks with his friends in the Alps.
A short episode to give us a little insight into the challenges of tech consulting.
Cast:
Florian, the Client  – Josh LaForce
Ida, Friend of Florian  – Debbon Ayer
Max, Friend of Florian – Jake Minevich
[18327]
Podcast: Play in new window | Download
Subscribe: Apple Podcasts | Android | RSS