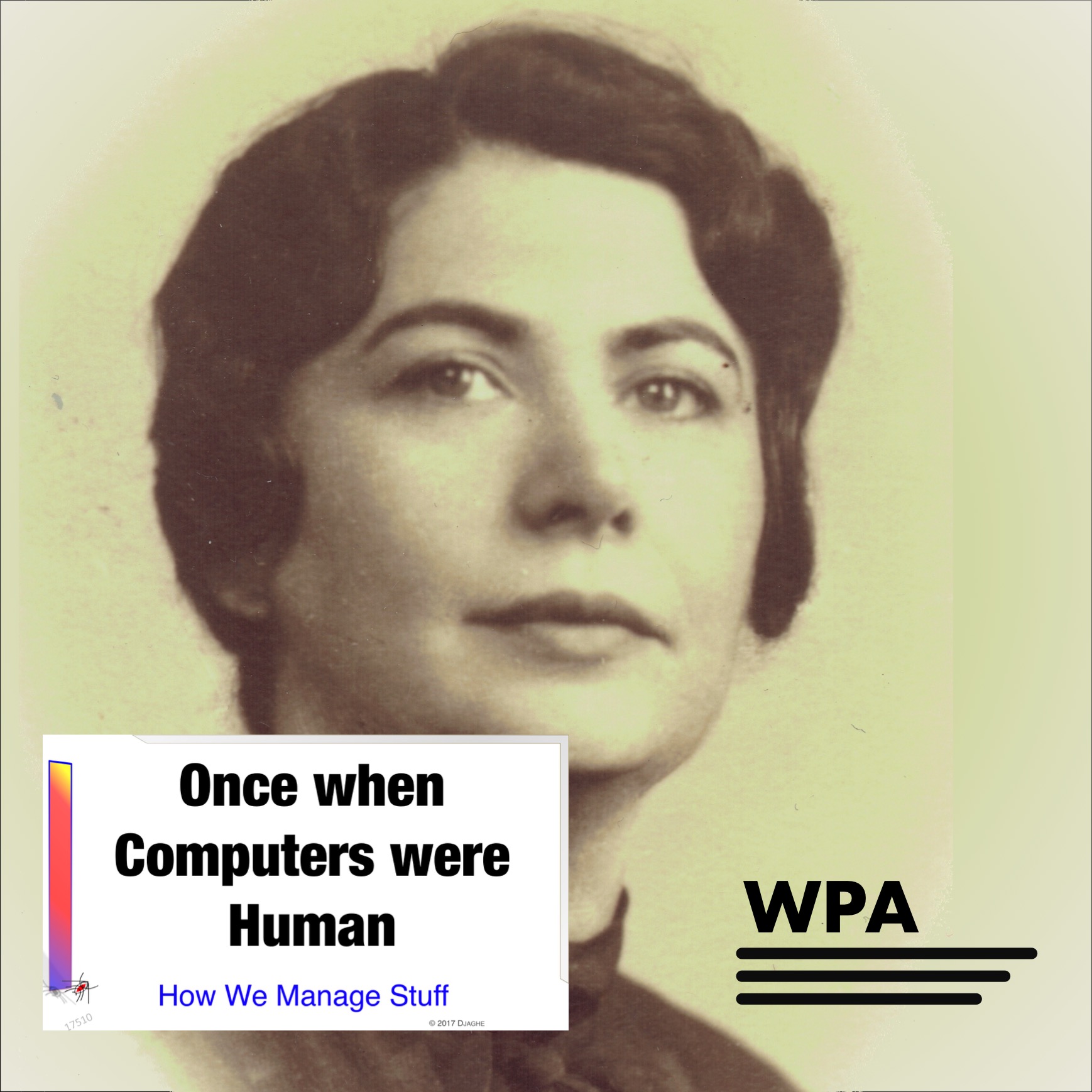 Once computing was work. Hard work. Paper. Pencil. Nothing more.
Once, thousands of people calculated in mass computing labs. Now, they are generally forgotten.
This November, The National Institute of Standards and Technology has corrected our memory by honoring their chief computer from the 1930s, Gertrude Blanch.   Blanch was the director of the Mathematical Tables Project, a WPA work relief effort that was once the largest computing office in the world.
Our cast adds their appreciation.
Featuring:
Zoe Anastassiou as herself
Noah Masur as himself
[17510]
Podcast: Play in new window | Download
Subscribe: Apple Podcasts | Android | RSS