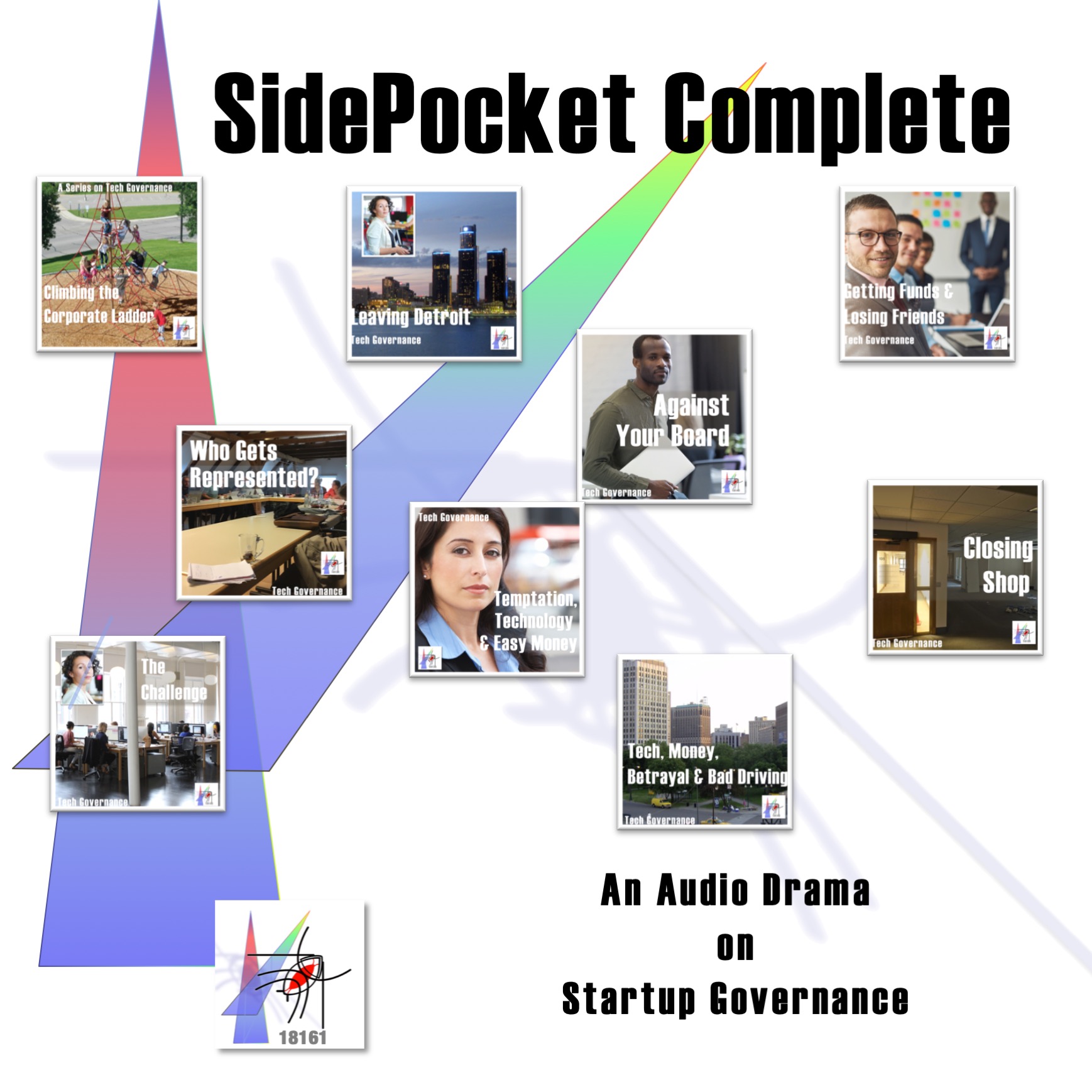 A young entrepreneur.
A new technology.
All the temptations to make bad decisions.
In the series of on the startup SidePocket, we explored the challenges posed by organizational governance, the authority wielded by investors. Our central character, Vinny, walks away from a company that was unable to make a decision and forms a new company, SidePocket, that will be under his leadership. He guides it to success but in the process has to face choices that have no obvious or unequivocally good answers. He builds a profitable firm but in the process, alienates his closest friend, reluctantly accepts guidance he would prefer to ignore and decides to sell the firm against the wishes of his board.
A series that makes you feel the problems of organization governance and appreciate the issues at stake.
Cast:
Vinny, CEO of SidePocket – Geoffrey Grier
Molly, of G&P Capital – Caraid O'Brien
Carl, Partner of G&P Capital – Josh LaForce
Max, friend of Florian – Jake Minevich
Jessie, the first CEO – Sahara Ale
Karen from CalFed- Debbon Ayer
San, Thomas, and Rick – Ron Bianchi
Kurt and a different Rick  – Noah Masur
Dennis and Julio – Jake Minevich
Violet, Director of Marketting  – Margaux Amie
Maddie the Entrepreneur  – Zoe Anastassiou
[18161]
Podcast: Play in new window | Download
Subscribe: Apple Podcasts | Android | RSS