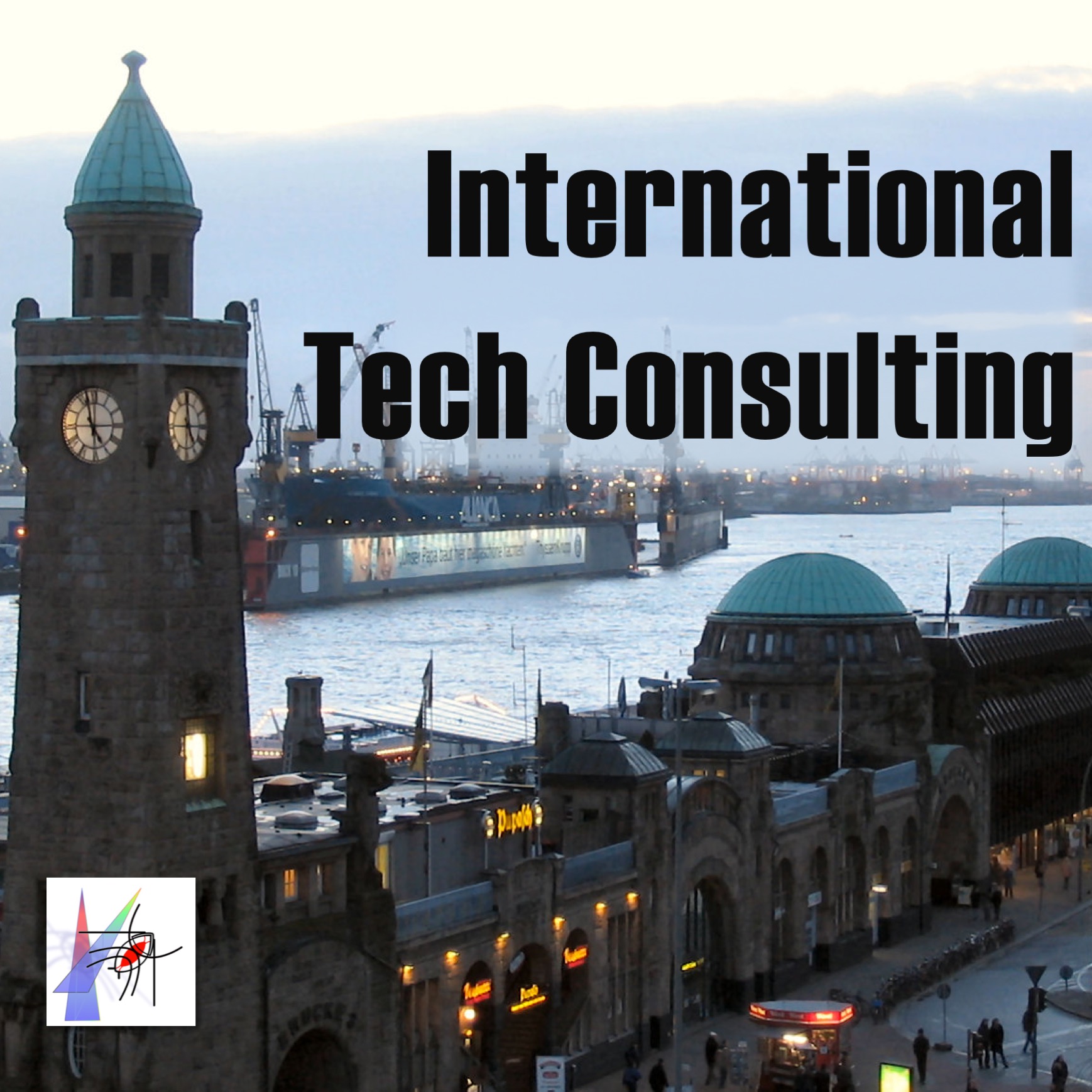 "How Not to Suck at Consulting"
The  name is unfortunate but the subject is not.
Consulting.  More and more technical work is done by consultants, people who are free to move through the world and use their skills.  They are also people who are limited, contractually, to narrow contacts with their clients.
So we are exploring this topic by sending one of our crack consulting teams to work with an international client in Hamburg Germany, a coffee logistics firm.  (Which proves to be a major industry in Hamburg.)   You get a chance to see what works (and what doesn't) without facing the consequences.
[18312]
Series Cast(alphabetically):
Aravinda, our attorney                                          Sahara Ale
Evelyn, The Business Manager                         Margaux Amie
Sonya, the head of operations, Ida                  Debbon Ayer
Chuck                                                                               Ron Bianchi
Florian, the Client                                                     Josh LaForce
Vinny, the CTO                                                           Geoffrey Grier
Kit, Chief Consultant                                              Kit Kuksenok
Rohit & Dirk                                                                 Noah Masur
Max                                                                                  Jake Minevich
Ziggy                                                                                Skippy
Anna the intern                                                         Sarah Corbyn Woolf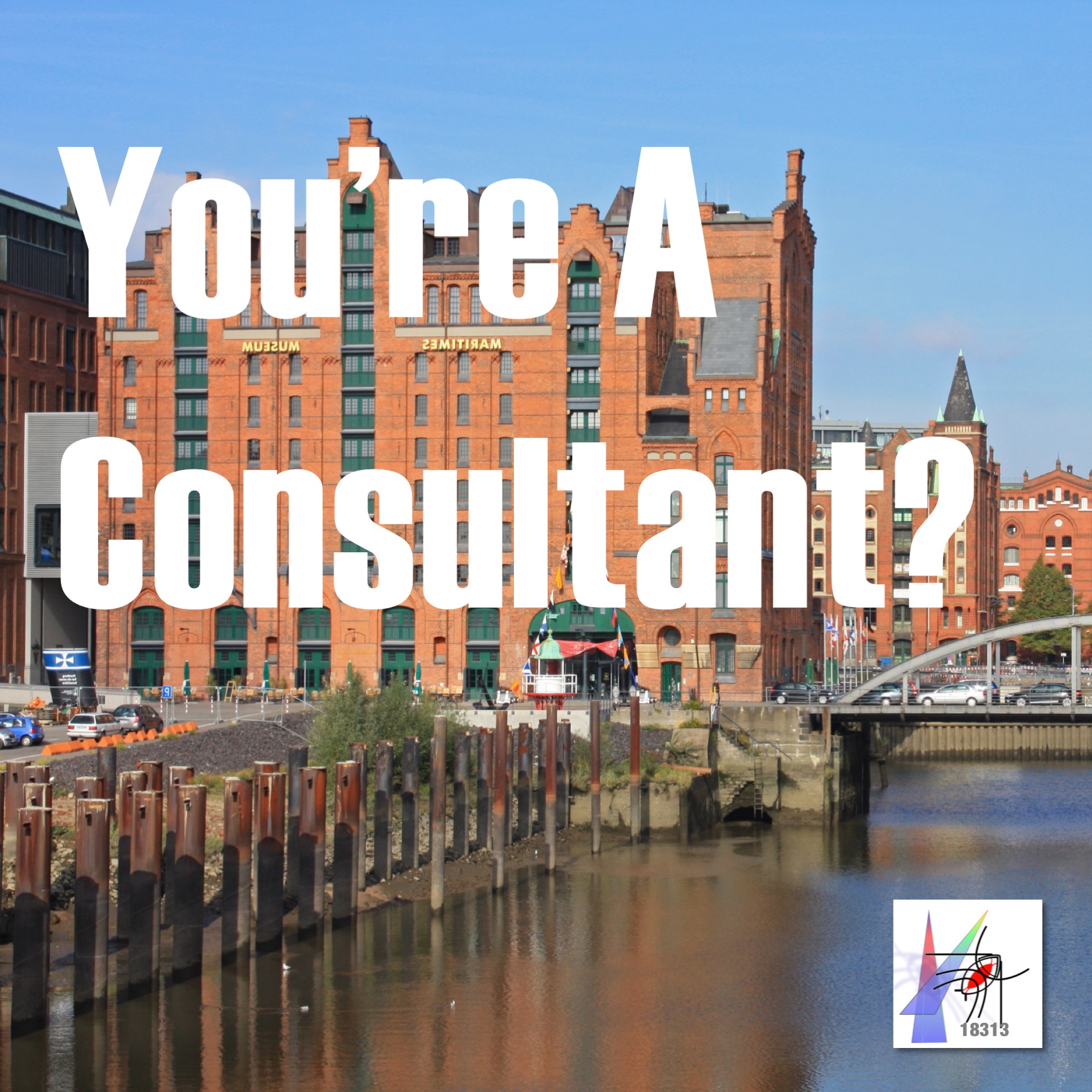 The heart of the matter. Do don't know what it is until you've done it. You don't understand why it is hard, until you've done it internationally.
The crack cast of How We Manage Stuff prepares to depart for Germany. At one level, the problem is simple. A small German logistics firm needs some help. It's a drama of course. But dramas are good at the exposing the heart of the matter. Almost as good as doing it yourself.
[18313]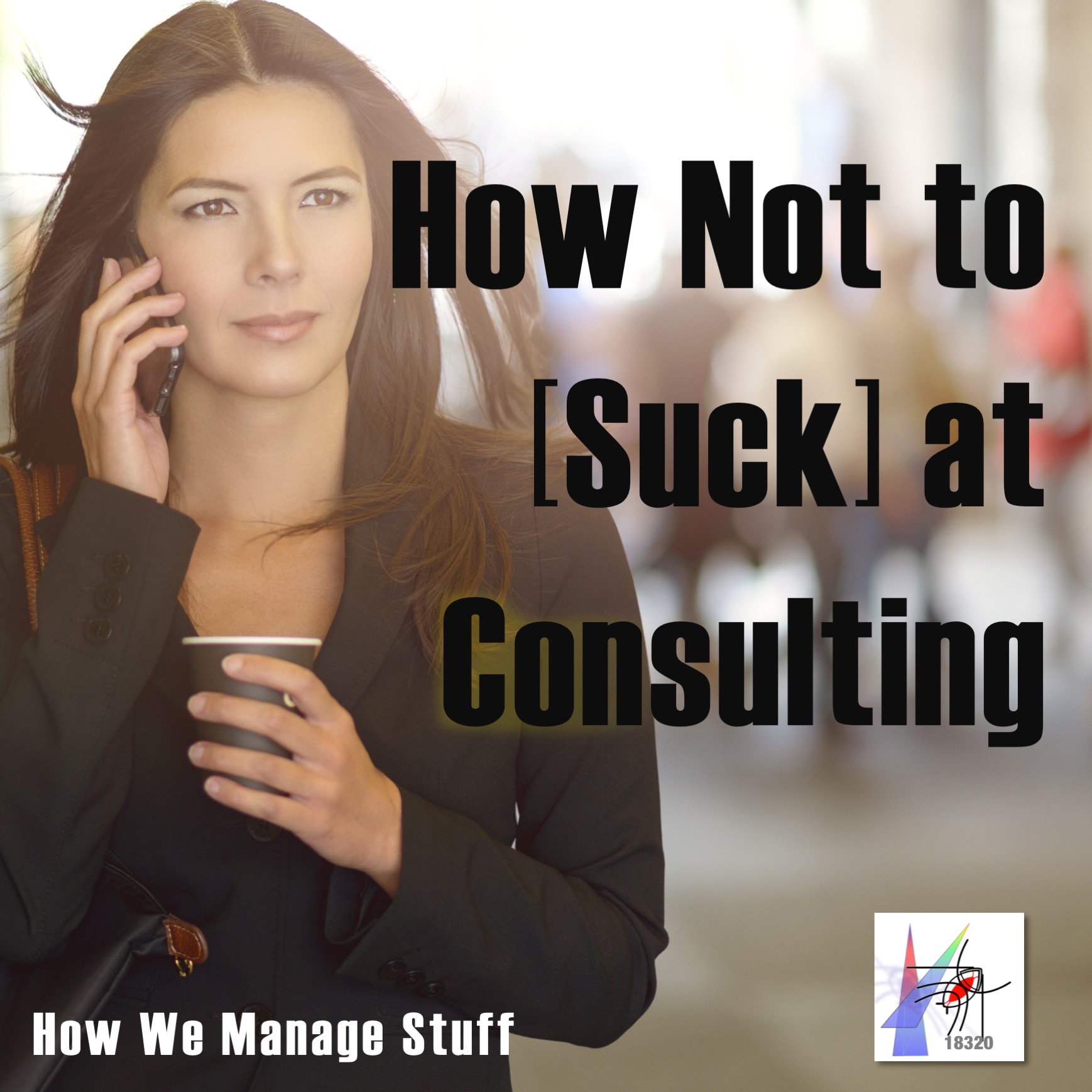 How do you begin a consulting job?
In thunder, lightening or in rain?
It is chaotic at the start. You move to new offices, meet new people and start to appreciate new responsibilities. Our podcast has been hired by a German firm – a logistics provider to the coffee industry – to review their software systems and make recommendations. They arrive on site, after a long flight, and quickly discover that they did not fully appreciate the environment in which they would have to work.
[18320]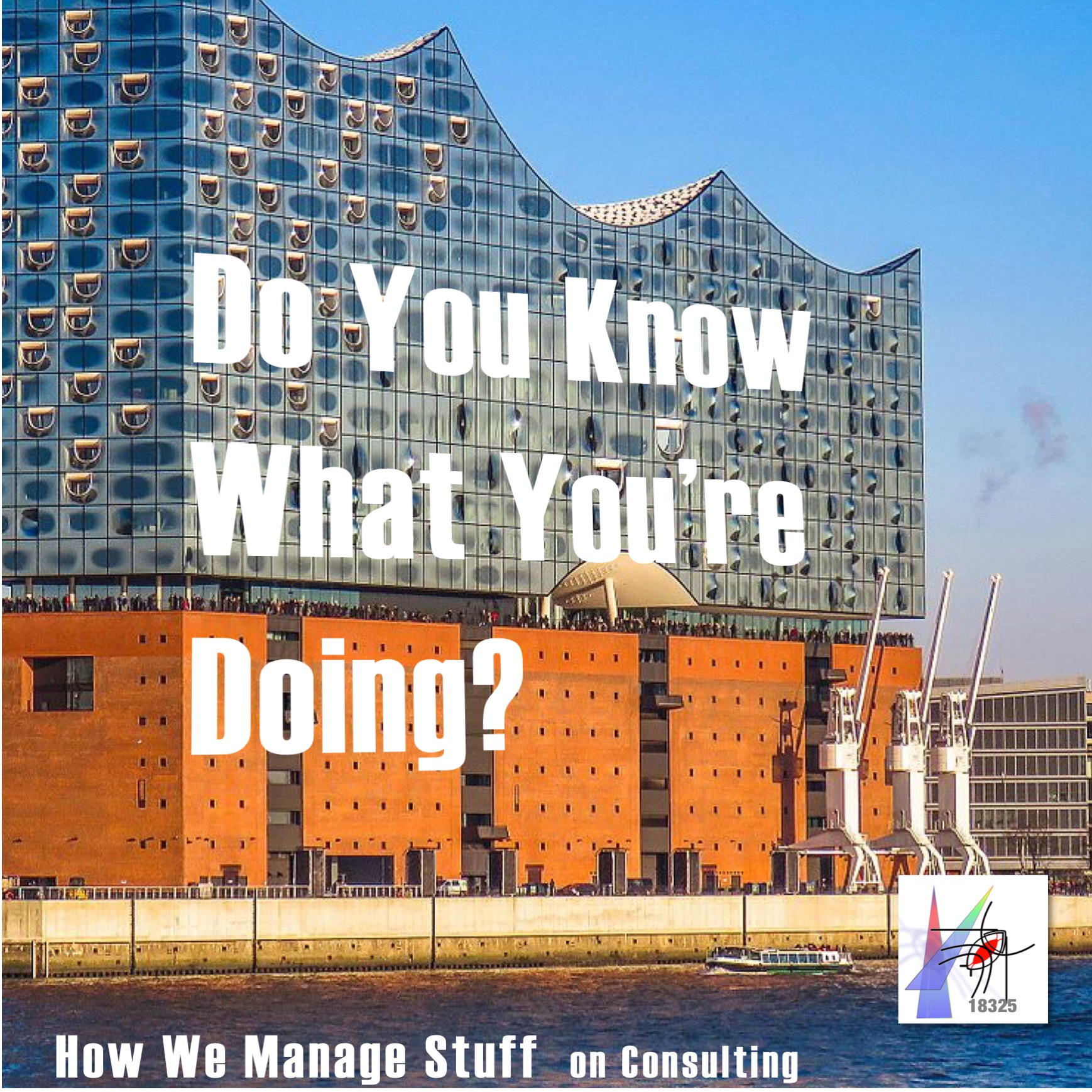 You don't, and that's the point.  
None of know what we are doing when we going into a new organization.  We don't know the history.  We don't know the power structure.  Sometimes, we don't even know the goals.  (And this will lead us to one of the key questions of this series: "Who are Leena and Klara?")  Occasionally , we don't even know ourselves. 
Our podcast consulting team has beens starting work in Hamburg.  Anna's replacing a key staff member and thinking about the future.  Trouble is, she does not know all that the client is thinking and might not know what to do if she did.
[18325]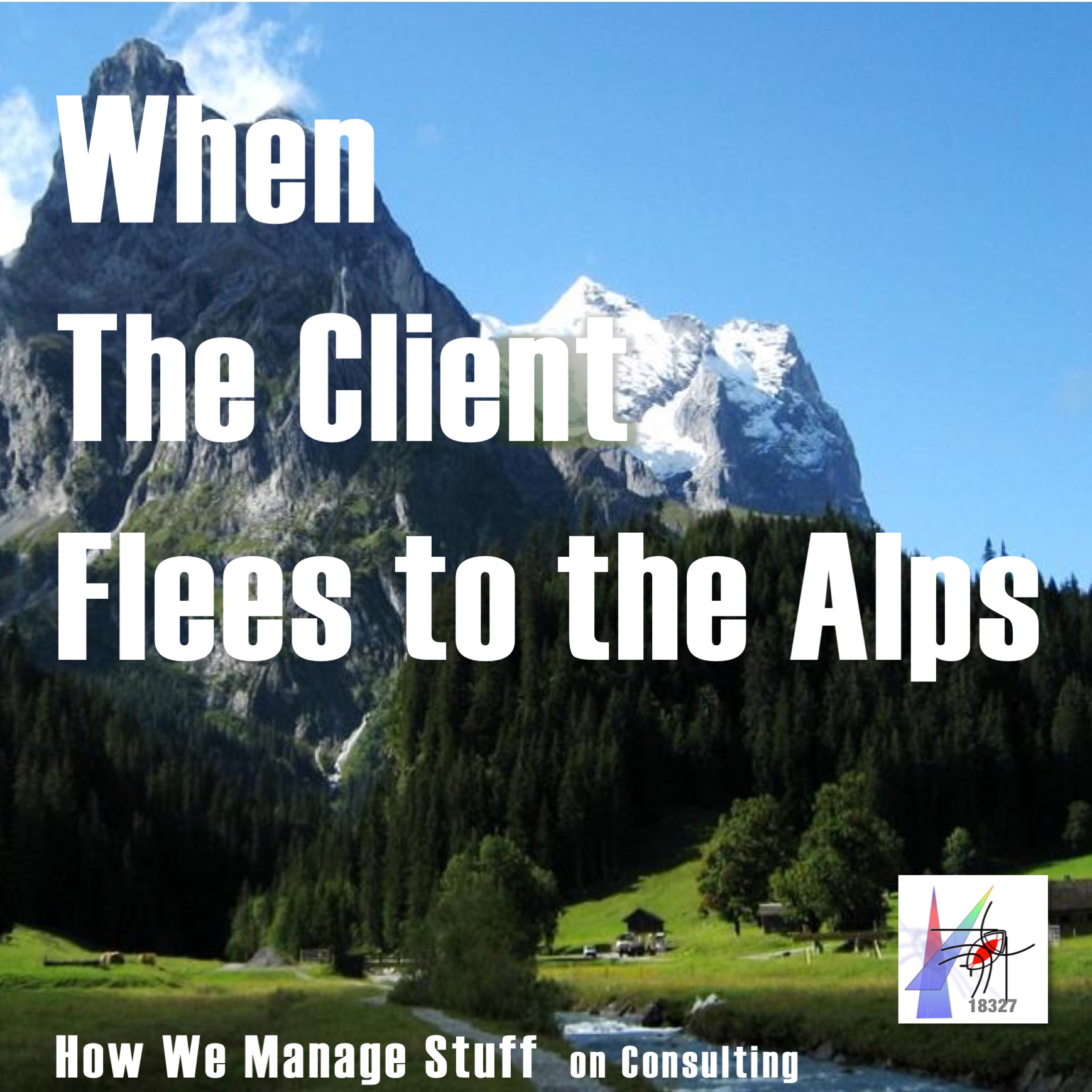 We have a company. We have a consulting team. And we believe we have a client, though it would seem that the client is not sure that he would have us. Days after the HWMS team arrived at BKL, it's owner decided to go hiking in the Swiss Alps. It could be the confidence of a secure leader. It could be a brilliant strategy to get a new perspective on the business. It could also be a poor choice by a misguided manager. We take a moment to get the owner's point of view as he walks with his friends in the Alps.
A short episode to give us a little insight into the challenges of tech consulting.
[18327]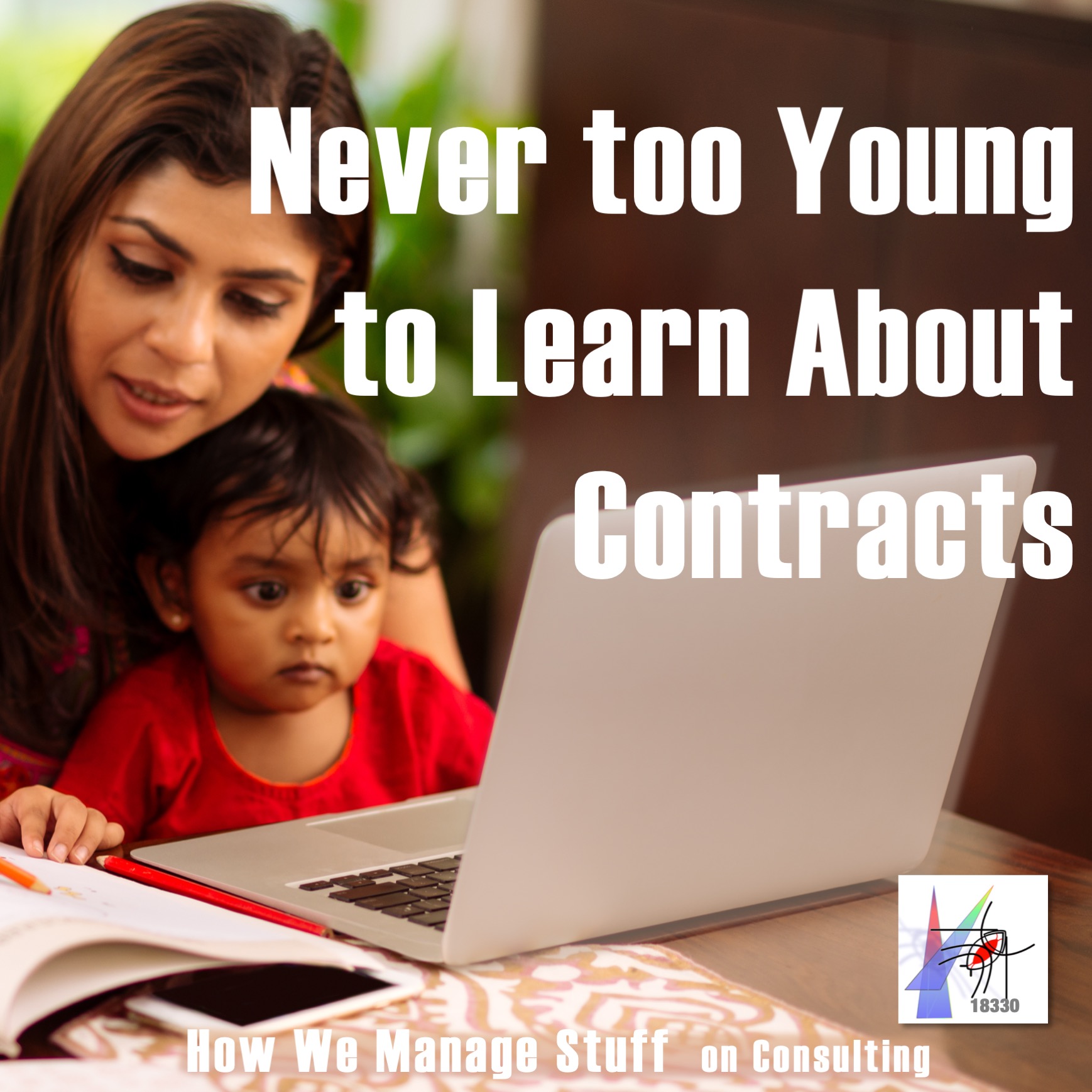 You don't, and that"s the point.  
It's the contract that holds you together. Not your history. Not your friendship. Not anything else.
The contract. Offer. Acceptance. Consideration. That's it.
And what does that paper mean when things start moving fast, when you jump from one meeting to the next?
And what does it mean when the client, or perhaps a representative of the client, has ideas? Where does the contract end?
Fourth episode in a series on the ins and outs of tech consulting.
[18330]